Who We Are ?
WELCOME TO Muyee
Stepping into the ceramics industry in 1990, Guizhou Muyee Fine Ceramics Co. Ltd., (Muyee) has gained more than 30 years hands-on experience in the field of theadvanced ceramics products. Muyee always focuses on designing, engineering and manufacturing advanced ceramic products, including:

● Advanced ceramics bulletproof plates;
● Sandblasting advanced ceramics nozzles in surface preparation as well as sandblasting machines and accessories;
● Nano-scale titanium-diboride composite conducting ceramics
● Lanthanum hexaboride ceramics used as electron beams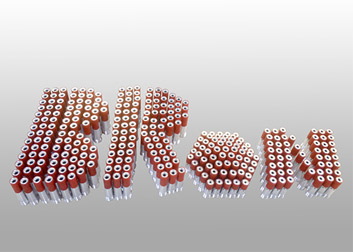 Now, Muyee has achieved a big market share in global sandblasting and advanced ceramics industries with an annual yields more than 200,000 pieces. We are proud to offer our clients the good-quality products with competitive prices all over the world, including US, Germany, Russia, India, Australia etc…
Muyee always emphasizes on innovation and improvement in technology, and has gained several national ceramics patents. Muyee also has built a long-term academic cooperation with lots of top universities in China and continuously come up with new innovations to optimize existing products as well as new applications. Starting from 2014, Muyee is granted by Technology Burau of Guizhou Province as National High-Tech Enterprise.
We sincerely like to build the mutual beneficial long-term business relationship with you! If you have any question, please feel free to contact us!

● The direct boron carbide(B4C) manufacturer, found in 2011.
● Products including boron carbide and silicon carbide sandblasting nozzles and accessories and B4C Ballistic Plates.
● Expert in surface treatment and cleaning, armor protection, electronic coating and stream cutting etc.
● Awarded annually "National High-tech Enterprise" by Guizhou Government from 2014 till now.